Editorial on Singapore property market.
Time Capsule is an editorial on Singapore property market. Articles, Reviews and Opinions are shared here for our readers who would like to find more. Rather than generating hundred of articles, we only serve key information for our readers to focus on the important things.
Why do we call our editorial Time Capsule?
Because property is an asset class that lives through time. Our generation is built upon these and it is us who are shaping the next and leaving our legacies. We hope our readers can look back and remember today.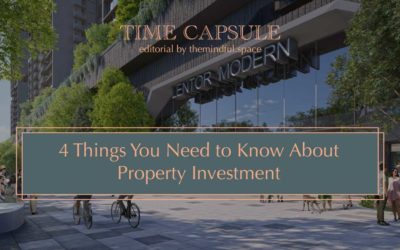 When you buy a residential property, you are not just buying into the unit or the residential development itself, you are also buying into the property's immediate surroundings and the neighbourhood – not just in the here and now, but also in the area's future. Simply...
read more
+65 8885 6761
Daily
9am-9pm