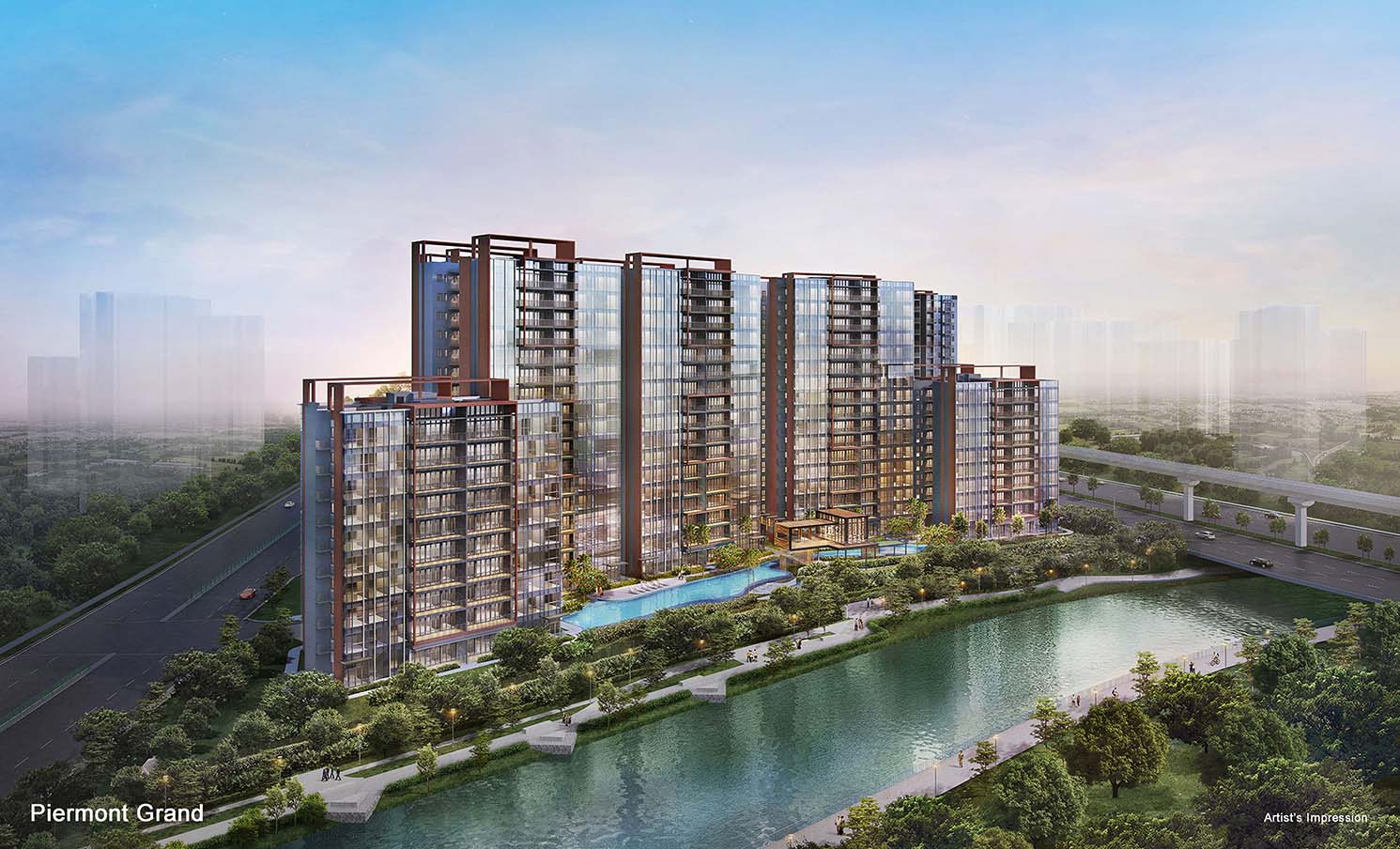 Executive Condominium in Singapore
Executive Condominium are managed by HDB (Housing Development Board) but are built by private developers. Hence all ECs comes with a full range of facilities comparable to any private condominiums.
As ECs are managed by HDB, prices that the developer set must be approved by HDB before public sale begins. This ensures that EC will always be priced subsidised below current condominium market prices. Additionally, HDB also facilitates the sale of the units to ensure buyers are qualified and are not overleveraged while also offering subsidies for certain income groups.
Are you a Singaporean or Permanent Resident who is making a healthy income but still not ready to upgrade to a private residence? Or you are building a family and worry that upgrading and renting will disrupt your family planning? Here are some important things that you might not know about ECs.
You do not need to sell your HDB before booking an Executive Condominium unit. You can continue to stay in your HDB until the EC is built, which eases the transition process! 
As Executive Condominiums are considered as an HDB unit at the point of ownership, there is no ABSD payable when purchasing an EC while still owning your HDB. This avoid hefty cash upfront when booking for your EC unit.
Executive Condominiums have Deferred Payment Scheme for buyers. At the point of purchase, buyers will only pay 5% booking fee and another 15% (cash/cpf payable) when signing the sales & purchase agreement. The remaining payment will be deferred to when the Executive Condominium is built (upon TOP).
Similar to buying a BTO unit from HDB, first-timer have a higher priority to secure the unit that they are aiming for! 
Executive Condominium follows the Mortgage Servicing Ratio (MSR) rule set by HDB. Meaning you can only use 30% of your combined monthly income to service the house repayments. This ensure Singaporeans are not over-leveraged in their home purchase which makes Executive Condominiums a very sound investment. There is even housing grants for certain income groups!
Executive Condominiums are considered subsidised housing offered by our government. Hence you can enjoy similar or even higher capital appreciation similar to BTO units which are also subsidised. Executive Condominiums per square feet prices are generally 15-20% lower than private BUC units. 
Civic, Level, Radar, Noon, Refer and… Tenet. 
Located in Tampines New Town, this new executive condominium will be located at Tampines, with quick access to the highway towards Changi airport. If you are a frequent flyer or simply like what the east offers (parks, hawkers, airports, serenity), Tenent has something in stall for you. 
Image to be released soon.
Current List of Executive Condominium in Singapore
(Building under Construction)
Location

North Gaia

Tenet

Copen Grand

Piermont Grand

Parc Central Residences

121 Tampines Street 86, Tampines

Provence Residences

Parc Greenwich

OLA

70-86 Anchorvale Crescent, Sengkang

Total Units

North Gaia

Tenet

Copen Grand

Piermont Grand

Parc Central Residences

Provence Residences

Parc Greenwich

OLA

Availability

North Gaia

Tenet

Copen Grand

Piermont Grand

Parc Central Residences

Provence Residences

Parc Greenwich

OLA

Check your eligibility to purchase an Executive Condominium
Read more about your eligibility to purchase a new Executive Condominium. Get a personalised assessment by our consultants without any obligation.
+65 8885 6761
Daily
9am-9pm